Major banks will reveal fresh details of the pandemic's effect on their multibillion-dollar loan portfolios, while boards are expected to remain conservative on dividends, as the coronavirus recession looms large over upcoming bank profit results.
Commonwealth Bank will deliver its full-year results on Wednesday, with analysts expecting cash profits from continuing operations fell to about $7.5 billion for the year to June, due in part to previously-announced bad debt charges.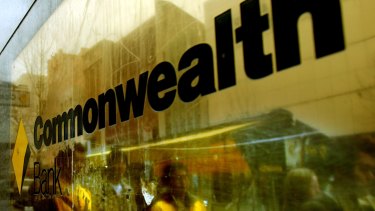 National Australia Bank will provide a third-quarter trading update on Friday, and Westpac and ANZ Bank will next week unveil quarterly updates after suspending dividends several months ago.
With Victoria's lockdown dealing a major setback to the economy, investors will scour the results for signs of how the industry's $274 billion in deferred loans could translate into additional bad debt charges — a critical swing factor for bank profits.
Banks pencilled in almost $5 billion in COVID-related bad debt charges in their previous results in April and May, and whether lenders will take additional provisions this month is up for debate. While the economy has avoided the worst-case scenarios, the outlook remains highly uncertain.
Investment director at Investors Mutual, Anton Tagliaferro, said he was "pretty cautious" towards the banks, predicting lenders would need to take more provisions for bad loans at some point. "I guess the big question is the bad debt provisions. How do the banks handle all these lockdowns and shutdowns?" Mr Tagliaferro said.
Loans to larger corporations should be in relatively good shape, he said, thanks in part to the wave of capital raisings by ASX-listed companies, which has allowed firms to strengthen their balance sheets and avoid further financial stress.
"The positive side is on the corporate book," Mr Tagliaferro said. "The big risk is the small and medium businesses and residential mortgages."
Principal at fund manager Alphinity, Andrew Martin, said he did not think banks faced pressure to take higher provisions now than they took several months ago, though the bigger concern remained bad debts next year. "I don't think we are going to be surprised by significantly higher provisions than what people expect," Mr Martin said.
The extent of CBA's final dividend and the dividend decisions of other banks will be key points of interest.
Mr Martin said: "I think boards in general will remain conservative [on dividends], at least until they know more."
Mr Tagliaferro said it was debatable whether banks would pay dividends, after recent regulatory guidance that was "a bit vague". "The dividends, if they pay them, probably won't be much or they will have to be covered by dividend reinvestment plans," Mr Tagliaferro said.
As a result of the uncertainty, analysts are unusually divided in their forecasts for CBA's dividend. Jefferies analyst Brian Johnson has forecast CBA will pay a "miserly" 20¢ final dividend, JP Morgan's Andrew Triggs has forecast 85¢ a share, and UBS analyst Jonathan Mott is forecasting 95¢.
Mr Mott said it would be prudent and in line with market expectations for ANZ and Westpac to not pay a dividend for the first half after both lenders deferred a decision on the payment several months ago.
'The big risk is the small and medium businesses and residential mortgages.'

Anton Tagliaferro, Investors Mutual
Banks' profit margins have also been affected by the pandemic after being flooded with deposits from households and businesses in recent months, driving down the cost of deposits.
Mr Mott said lower deposit costs and most banks' not passing on the March official interest rate cut to borrowers could benefit banks' net interest margins, which compare the cost of funding with what banks charge for loans.
Business Briefing
Start the day with major stories, exclusive coverage and expert opinion from our leading business journalists delivered to your inbox. Sign up for the Herald's here and The Age's here.
Clancy Yeates is a business reporter.