A powerful superannuation group has urged boards to rein in executive pay and shun bonuses where companies have launched emergency capital raisings or relied on taxpayer support, as new figures show CEO pay edged down last year.
The Australian Council for Superannuation Investors (ACSI) said it was encouraged after its research showed typical CEO pay drifted down in the 2019 financial year, while more boards also refrained from paying bonuses.
Even so, some CEOs' pay still surged thanks to share options and big share price gains, with IDP Education chief executive Andrew Barkla topping the list of highest-paid CEOs, with $37.76 million in realised pay.
ACSI, a governance adviser to major industry super funds, will on Friday release annual figures on realised pay, which includes reported pay and the value of equity that vested during the year. The research found median realised pay fell to $4.13 million for ASX100 CEOs, down from $4.5 million last year.
The number of ASX200 CEOs getting no bonus, meanwhile, jumped from 7 to 25, which ACSI said pointed to boards using "sensible discretion". As the economy is devastated by the coronavirus pandemic, the influential group expects more moderation this year.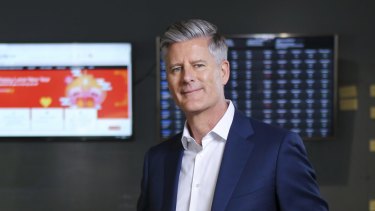 "We expect a greater level of restraint from boards on CEO pay in 2020 given the impact of the COVID pandemic on investors, companies and the broader community," ACSI chief executive Louise Davidson said.
Ms Davidson, who has previously suggested bonus hurdles were too low, said it was encouraging some companies had already announced they would not be paying bonuses this year. "Investors will be concerned if bonuses are paid in companies that have undertaken emergency capital raisings or have relied heavily on government support," she said.
The highest paid CEO for the year was Mr Barkla, CEO of IDP Education, which helps international students study in English-speaking countries. His ranking was a result of share options granted to Mr Barkla before the company floated in 2015, and its share price rising sharply over that period.
The report said Mr Barkla's pay eclipsed that of the previous record-holder, Domino's Pizza chief executive Don Meij, and it was the first time a CEO from outside the ASX100 had topped the list.
An IDP spokeswoman said Mr Barkla's current pay was consistent with market benchmarking, and the realised pay figure for 2019 reflected 4.1 million options granted to him when he was appointed CEO in 2015.
"The value created through the exercise of those options in FY19 reflects the performance of the business during that period. IDP Education's market capitalisation rose from $660 million at IPO to $4.4 billion at June 30, 2019, in turn resulting in significant value creation for shareholders of the company," the spokeswoman said.
Chief executive of biotechnology giant CSL, Paul Perreault, was second on the list with realised pay of $30.53 million. ACSI said much of Mr Perreault's realised pay also came from share options.
Clinuvel Pharmaceuticals chief Philippe Wolgen was third, with realised pay of $20.62 million, which ACSI said was the result of performance rights granted when the company's share price was much lower.
Treasury Wine chief executive Michael Clarke was next with realised pay of $19.85 million, after also ranking in the top 10 last year.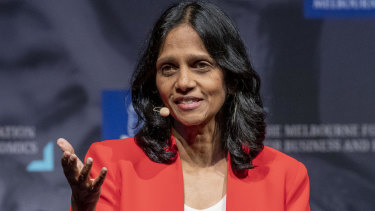 Ms Davidson said that with some new CEOs joining the top 10 in 2019, it was a reminder of how valuable equity incentives could be, and boards needed to carefully consider this potential value before grants were made.
No bank chief executives made the top 10, after bank CEO pay was cut in part due to the damning findings of the Hayne royal commission. However, the report did not include Macquarie Group chief executive Shemara Wikramanayake because she did not serve the full year as CEO. Ms Wikramanayake's realised pay for the year was $19.3 million, ACSI said, which would have put her in fifth place.
ACSI provides advice on environmental, social and governance issues to 39 large asset owners that collectively own 10 per cent of ASX200 companies, on average.
Business Briefing
Start the day with major stories, exclusive coverage and expert opinion from our leading business journalists delivered to your inbox. Sign up for the Herald's here and The Age's here.
Clancy Yeates is a business reporter.