We have made our live blog of the coronavirus pandemic free for all readers. Please consider supporting our journalism with a subscription.
Summary
Victorians have spent their first night under new restrictions, in response to the state's second wave. For six weeks, Melbourne will be under an 8pm curfew as part of stage four restrictions announced by Premier Daniel Andrews yesterday. Regional Victoria has moved to stage three restrictions.
A state of disaster has been declared after Victoria recorded 671 new coronavirus cases yesterday, as it was revealed 760 active cases in the state do not have a known source. There were seven additional deaths, including six in aged care.
Masks are now recommended in supermarkets, on public transport and at churches in NSW after the state recorded 12 new cases yesterday. Premier Gladys Berejiklian has said the next few weeks of NSW's coronavirus response is "make or break".
Other states are also on high alert, after recording additional cases over the weekend. South Australia recorded two new cases yesterday, including a teenager who had recently returned from Victoria, prompting a school closure.
There have been more than 17.8 million coronavirus cases recorded worldwide, according to the Johns Hopkins University tally, more than 4.6 million in the US. South Africa has now recorded 500,000 cases, accounting for more than 50 per cent of Africa's recorded total.
Latest updates
No new cases in Queensland as efforts to stem potential outbreak continue
Queensland has recorded a further day without a new case as efforts to stem a potential outbreak south of the capital continue and Premier Annastacia Palaszczuk flagged a tightening of border loopholes.
After a returned consulate staffer flew back into the country at the Sunshine Coast via Sydney before driving to his home in Toowoomba, Ms Palaszczuk said she would raise exemptions which meant he did not need to enter hotel quarantine at the next national cabinet meeting.
"I don't think the time is right now for those exemptions," she told reporters in Brisbane. "I don't think we need any elements of risk at the moment when we are dealing with this global pandemic, and if we can close off any of those loopholes, it will keep everyone safe."
Ms Palaszczuk said all 105 residents of the Bolton Clark aged-care centre at Pinjarra Hills had now returned negative tests after a staff member was confirmed to have the virus at the weekend.
Spike in imports of unproven COVID-19 drugs
Authorities are warning Australians against importing medicines after they detected a significant spike in substances rumoured to help treat COVID-19.
Australian Border Force officers have detected a sharp increase in the importation of the herbal medicine ephedra and hydroxychloroquine, a medication for malaria and auto-immune conditions and touted by US President Donald Trump, among others.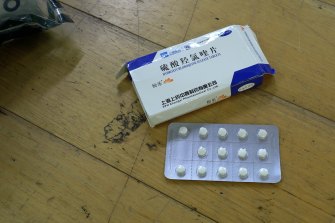 Both drugs have been touted overseas as being able to prevent or cure COVID-19, but these claims are unproven.
Health experts, including bodies such as the Therapeutic Goods Administration (TGA), warn against using the substances unless they are medically prescribed and say misuse does more harm than good.
WATCH: Queensland Premier gives a coronavirus update
Queensland Premier Annastacia Palaszczuk and Deputy Premier Steven Miles are due to address the media at 9am.
Inadequate PPE for health workers: AMA Victoria
The Australian Medical Association's Victorian President Julian Rait has said there had been inadequate personal protection equipment (PPE) available to the state's healthcare workers during earlier stages of the state's second lockdown.
"There has been inadequate PPE in some situations. Even though there might be supplies available in a warehouse somewhere they are not always available to frontline workers," he said.
As of yesterday, there were 649 active coronavirus cases in healthcare workers in Victoria, making up more than one in 10 of the state's active cases. A total of 385 Victorians are currently in hospital with coronavirus, including 38 are in intensive care. That figure doesn't include more than 100 retirement home residents who have been transferred to hospital for observation.
Associate Professor Rait said in some hospitals that looked after coronavirus patients the highest level of PPE (face shields and N95 masks) had not been available.
"We have been frustrated. Some hospitals have embraced the highest standards of PPE, while others have not agreed or provided the necessary PPE," he said.
"There has been an inconsistency we have found very frustrating, which the government has corrected in the past week."
Associate Professor Rait said some people had been presenting at hospitals with unusual symptoms, who later turned out to have coronavirus.
"People have been presenting with headaches and vague symptoms like that who have turned out to be covid-positive. We are still learning about the virus and all the different ways it can present," he said.
"It is very difficult because a bank of symptoms we usually use to diagnose COVID-19 and we are learning of new ones every day."
Queensland, NSW premiers announce press conferences
We have now received times for a couple of state premiers' press conferences this morning.
Queensland's Annastacia Palaszczuk and Deputy Premier Steven Miles will be giving a coronavirus update at 9am.
Meanwhile, NSW Premier Gladys Berejiklian is due to speak to reporters at Seven Hills High School in Sydney's north-west at 10.30am. She is not making a coronavirus-related announcement, but we expect she will still be answering questions about the pandemic.
We are yet to receive word on when Victorian Premier Daniel Andrews will address the media today. Mr Andrews is due to provide further details about which industries will be forced to shut under new restrictions in Melbourne and Victoria announced yesterday.
Experts say lack of detail in Victorian COVID-19 data affects analysis
A group of Australia's leading infectious disease experts is pushing for the Victorian government to be more transparent with its coronavirus data, arguing a stark lack of detail is hindering their ability to properly analyse the state's unfolding crisis.
"The first question is what data do the government actually have? Because they haven't really told us," said epidemiologist Professor John Mathews from the University of Melbourne.
"If the government wants to have the confidence of the population, then it should be prepared to be transparent on what data it has and what it hopes to do with that data to improve things."
Rather than just raw numbers and postcodes, Professor Mathews wants the government to provide a list of data items collected during testing and contact tracing, such as: whether a person was symptomatic; what symptoms they presented with; whether they were close contacts of a positive case; and a breakdown of turnaround times for test results.
NSW's advice on masks: three-layer coverings 'strongly recommended'
In case you missed it yesterday, face masks are now "strongly recommended" in a number of settings in NSW. Here is the latest advice:
NSW Chief Health Officer Dr Kerry Chant specifically recommends wearing a mask:
In indoor settings where physical distancing is hard to maintain, such as on public transport or in supermarkets
In indoor settings with a higher risk of transmission, such as for the staff of hospitality and customer-facing venues i.e. cafes, restaurants, pubs and clubs
During attendance at places of worship
Dr Chant has recommended people wear face masks "made from three layers of breathable fabric to ensure adequate protection" and wash reusable masks after each use or at least daily.
What does Melbourne look like for you this morning?
Melburnians have just emerged from their first early night of a six-week lockdown. Let us know how your neighbourhood is finding things.
Stage four restrictions 'necessary to bring this under control': Deputy CMO
Deputy Chief Medical Officer Michael Kidd has said the measures introduced in Melbourne and Victoria overnight have the full support of the AHPPC.
"We know from the experience of past pandemics is that the other way we can bring community transmission under control is to prevent people moving around and reduce the interactions between individuals to stop the potential of the virus to be transferred from one person to another," Professor Kidd told Sunrise this morning.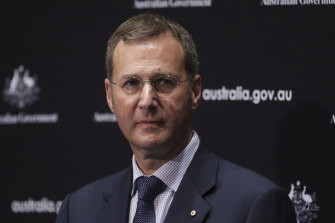 "The restrictions announced yesterday are much more harsh than the restrictions we have seen previously in Australia. This is what is necessary to bring this under control."
Professor Kidd also provided a reminder of what at-home self-isolation should look like if you have been diagnosed with coronavirus, are waiting on the result of your test or have been otherwise directed to self-isolate. Here are some tips:
Ideally you should have your own room and will stay there as much as possible
Where possible, you should be using a bathroom that is not shared by other people or, if that is not possible, the bathroom should be thoroughly cleaned each time you use it
If you do have to come out with the rest of your household, you should be wearing a mask and it "may be wise" for the other people in your household to also wear a mask
Treasury will re-do economic update in light of Victorian shutdown
Federal Treasurer Josh Frydenberg has continued his breakfast media shift, telling Sunrise there will be major updates made to the economic forecast he presented to the nation last month in light of Victoria's extended and intensified shutdown.
"Treasury will re-run those numbers, I'll make that available when that's provided to me, but it will certainly be higher than that $3.3 billion number we announced just over a week ago," he said, declining to put a figure on the cost of the new restrictions on the national economy.
On the topic of paid pandemic leave, Mr Frydenberg relied heavily on citing that the Victorian government and large employers such as Wesfarmers already have schemes in place.
"So what we will do, and the Attorney-General has this underway, is consultation with the key stakeholders," he said, amid intense speculation of an upcoming federal payment.
Popping up on Today earlier in the morning, Mr Frydenberg – a Melbourne local – said the news of the new restrictions was "devastating".
"This is a big kick in the guts to thousands of small businesses across the state," he said.