We have made our live blog of the coronavirus pandemic free for all readers. Please consider supporting our journalism with a subscription.
Summary
Victoria has recorded 55 new COVID-19 cases, indicating the state's daily figures are now firmly in the double digits. Sadly, eight more Victorians have died. The state's hotel quarantine inquiry resumes today, with Health Department bureaucrats and epidemiologists due to give evidence.
A Silicon Valley tech company will give Victoria's contact tracing system a much-needed digital revamp. Under a new data management system, automated text messages will alert Victorian health officials, infected people and potentially their close contacts about positive COVID-19 tests.
More than 100 staff from both Liverpool and Concord hospitals in Sydney are in isolation as a COVID-19 cluster grows. Infectious disease experts are investigating whether the virus could have been spread at the hospitals through contact with computer screens, pens or paper.
Spain has become the first country in western Europe to register 500,000 coronavirus infections, after a second surge in cases that coincided with schools reopening.
The number of confirmed coronavirus cases around the globe has passed 27.2 million, while the death toll has exceeded 890,000, according to the Johns Hopkins University tally. More than 18.1 million people have recovered from the virus.
Latest updates
How a Melbourne plant will make the two vaccines Australia is 'betting on'
By

Mary Ward
The biotech company poised to manufacture coronavirus vaccines for Australia says the Morrison government has made a "good decision" in placing its faith in two potential vaccines.
The federal government has signed deals, worth $1.7 billion, with major pharmaceutical companies to provide more than 84.8 million COVID-19 vaccine doses for Australia and its regional neighbours that will be almost entirely manufactured in Melbourne.
One vaccine candidate is being developed by the University of Oxford and pharmaceutical giant AstraZeneca. The other is from the University of Queensland and biotech company CSL.
The Oxford vaccine is further along: in phase three of trials. The homegrown UQ vaccine is "in the middle of phase one", said Dr Andrew Nash, senior vice president of research at CSL.
"We've got two vaccines that we're betting on, I guess," he told ABC News Breakfast.
He noted the two vaccines use different technologies: a "tried and tested" immune response technology in the UQ candidate, and a "viral vector technology not used previously" from Oxford.
"There's a bit more risk there. But the results look promising."
Dr Nash said the new Oxford technology meant CSL would need to "retool" its Melbourne facilities to produce the vaccine locally.
It is currently working on production for phase two of the University of Queensland trial.
Speaking on Sunrise, Dr Nash's colleague, Dr Russell Basser, said it had taken "a fair bit of time" to figure out how to make the coronavirus vaccines should they eventuate while also maintaining CSL's usual production of other products, such as the flu vaccine.
"We're pretty confident will be able to do it over 2021," he said.
In his breakfast media appearances this morning, federal Health Minister Greg Hunt said the CSL deal offered "real hope" for Australians. "That will help deliver us long-term, permanent stability against this virus," he told Today.
Victoria's 14-day case average falls to 89
Victoria's 14-day case average has now fallen to 89, our data journalist Craig Butt calculates.
Restrictions will only start to ease significantly in Melbourne from September 28, if that crucial average figure falls below 50.
If case numbers drop and the 14-day average is pushed below 50 before September 28, however, it won't trigger the second stage of reopening. On the flipside, if case numbers refuse to drop and the 14-day average is above 50 on September 28, the second step will come into effect once it gets below 50.
This is the graph to watch over the coming weeks …
How are Victoria's coronavirus case numbers data tracking against the targets for reopening?
I know you love the in-depth analysis from our data guru and my fellow blogger Craig Butt, so let me draw your attention to his latest work.
Victoria's road map for reopening stipulates that the state's 14-day average for new cases must fall below a certain level at each step of the way.
This graph shows where the 14-day average has been tracking since the start of August against the targets set for each stage of reopening:
But will the state meet those targets?
The path to step two
If the 14-day average gets between 30 and 50 by September 28, then Victoria will be able to move to the second stage of the state government's roadmap for reopening.
Yesterday it was 96, so it has to halve over the next three weeks.
The good news is that it is on its way down, having dropped below 100 for the first time in almost two months on Monday. The last time the state's 14-day average was in double-digit figures was on July 9, the day when the stage three lockdown came into effect again in Melbourne and Mitchell Shire.
This graph zooms in a bit to shows how the state's 14-day average since the start of August has been tracking against the step two target:
For the state to enter the next stage of reopening, that blue line showing the 14-day average has to be somewhere within that green zone of between 30 and 50 when it reaches September 28.
If case numbers drop and the 14-day average is pushed below 50 before September 28, it won't trigger the second stage of reopening. On the flipside, if case numbers refuse to drop and the 14-day average is above 50 on September 28, the second step will come into effect once it gets below 50.
The path to step three
The goal for step three is twofold. First, the 14-day average has to drop below five; second, community transmission has to have been almost entirely suppressed, with fewer than five cases in total over the previous fortnight.
Here is a graph that shows when the state fulfilled that first requirement of there being a 14-day average of fewer than five cases:
Find out what is required for the last step in Craig's analysis, here.
Craig was hoping to be able to plot the 14-day average data for Melbourne and rural/regional Victoria against the reopening timeline today but ran out of time yesterday. He will try to make these graphs today, so do stay with us.
Victoria records 55 new cases and eight deaths
Today's figures are in and Victoria has recorded 55 news cases, a slight increase on yesterday.
It appears the state's daily case tally is firmly in the double digits after 41 cases were reported on Monday – the lowest figure since June.
Sadly, another eight Victorians have lost their lives to the virus.
Today's cases come after 81, 76, 63 and 41 cases were reported over the past four days.
We will bring you more information on today's figures as they come to hand.
Hunt dodges questions on McCormack's Black Lives Matter protest blame
By

Mary Ward
Federal Health Minister Greg Hunt has repeatedly avoided commenting on statements made by Deputy Prime Minister Michael McCormack on ABC's Q&A program last night, in which he blamed Black Lives Matter protests in Melbourne for Victoria's second wave.
Q&A host Hamish McDonald interjected nine times to correct Mr McCormack on the Monday night program, with the Deputy Prime Minister eventually backing down from the unproven statement.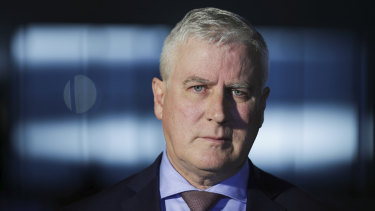 Asked about the issue on ABC News Breakfast this morning, Mr Hunt skirted around the question, instead repeatedly stating the federal government's position on protesting during the pandemic.
"We don't support protests going on," he repeated, as the show's hosts insisted it was "not about supporting them".
Mr Hunt then went on to imply Victoria's policing approach between the larger Black Lives Matter protests in June and more recent anti-lockdown protests was inconsistent.
"We do think it is absolutely critical that there is a consistent approach from the Victorian government," he said.
"Ten thousand people were allowed to gather [and] I think there were three, maybe more … fines issued. Two hundred people gathered and there were up to 150 fines. I don't see the parity in that."
Reopening plan lacks targeted approach: Victorian Opposition Leader
By

Paul Sakkal
The rounding criticism of Victorian Premier Daniel Andrews and his plan for reopening the state continues this morning.
Opposition Leader Michael O'Brien says the state government's "one size fits all" pathway to reopening does not strike the right balance between ensuring the virus does not resurge and allowing as much economic activity as possible.
Mr O'Brien echoed the sentiment of some top epidemiologists who said the thresholds to advance into future stages were extremely difficult to achieve.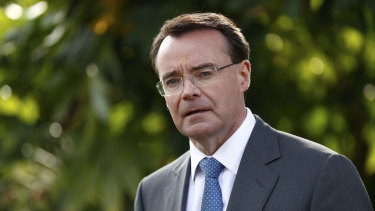 "I don't think anybody wants us to bounce in and out of lockdown, but the question is whether the Premier [should be] taking a sledgehammer approach where a more tailored and precise and evidence-based response is appropriate," Mr O'Brien told ABC Radio National.
"Obviously we're not ready to go from stage four to stage zero … [but] what the Premier has done is to effectively take a one size fits all approach to Melbourne, a one size fits all approach to everywhere in Victoria outside Melbourne when the data and the evidence of hotspots … doesn't justify it.
"You can have a more targeted approach that gives you the right public health outcomes without crushing jobs without crushing small business."
The Victorian Liberal leader said some rules were not based on public health advice and only served to hurt sole traders like personal trainers.
Mr O'Brien raised an incident from August where the family of a woman who died from COVID-19 was not interviewed by contact tracers until after she died. He used this as evidence to claim the state's contact tracing system remained deficient, despite state government assurances it has improved.
"The great problem Victoria has is that our contact tracing system is woeful compared to NSW," he said.
As we reported earlier, a Silicon Valley tech company will give Victoria's contact tracing system a much-needed digital revamp.
And, you can find all the details about Victoria's road map to recovery, here.
Hunt wants Victoria, like NSW, to publish places visited by COVID-positive people
By

Mary Ward
Turning our attention back home, where federal Health Minister Greg Hunt has said he is yet to see the "underlying data and assumptions" on which Victoria's road map to recovery is based, calling on the state to make the modelling available not only to the federal government but to the public.
"We believe that all assumptions, all elements should be published," Mr Hunt told Nine's Today show this morning.
However, the model developed by Melbourne University is available on the Department of Health and Human Services website. In fact, the modelling is also available in the Medical Journal of Australia, here.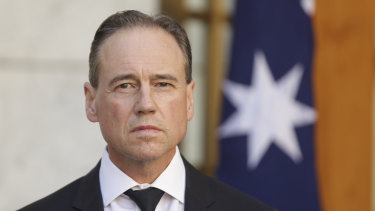 Mr Hunt said a number of prominent epidemiologists and public health experts had indicated that the road map moved too slowly.
"Peter Collignon from ANU, one of the most esteemed epidemiologists not only from Australia but in the world, indicated that some of the time frames and targets in his view are simply unachievable," Mr Hunt said, noting Victoria's lockdown will last a month longer than Wuhan's.
"Zero cases in 14 or 28 days? We know Queenslanders wouldn't be allowed table seating at restaurants under that. We know [under] the less than five-person rule, NSW would be in lockdown and curfew right now."
In addition to publishing the full modelling, Mr Hunt told Sunrise he would also like to see Victoria move towards a NSW-style contact tracing model, where sites visited by positive cases, such as shops and medical centres, are published daily.
"Give the public knowledge which allows for the contact tracing," he said.
Despite his criticisms, Mr Hunt said he would "continue to support Victoria and Victorians".
He said the state's contact tracing regime had seen "lightyears" of improvement and he thought the plan to involve automation in the process was "tremendously important".
"If we can improve contact tracing, Victorians can get back to their lives earlier, faster, and in a way which will make a huge mental health difference."
French Open allowing spectators amid virus resurgence
Spectators will be allowed at the French Open this month despite the growing number of coronavirus cases in the country.
Organisers unveiled the health protocols for the clay-court grand slam, which will take place at Roland Garros in western Paris from September 27 after being postponed from its May start due to the pandemic.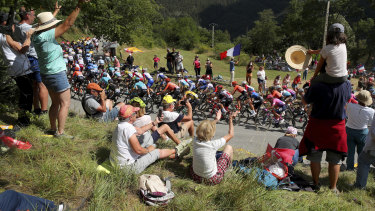 "Since the international circuit restarted, Roland Garros will be the first tournament with the privilege of hosting an audience," French Tennis Federation president Bernard Giudicelli said.
In accordance with the latest government guidelines capping attendance to 5000 people in regions such as Paris, the federation has scaled down its plans.
The federation wanted to welcome 50 per cent to 60 per cent of capacity, the equivalent of about 20,000 fans per day. Instead, Roland Garros will be divided into three zones based on the three main courts, with 5000 people each for the Philippe Chatrier and Suzanne Lenglen courts. The zone surrounding the third biggest court will host a maximum of 1500 spectators a day.
Wearing a mask on site will be mandatory, while all accredited people at the tournament will have to pass virus tests to be admitted in the Roland Garros bubble.
Reuters
China's vaccine candidate appears safe, slightly weaker in elderly
Chinese firm Sinovac Biotech Ltd has said its coronavirus vaccine candidate appears to be safe for older people, although the immune responses triggered by the vaccine are slightly weaker in the elderly than in younger adults.
Health officials have been concerned about whether experimental vaccines could safely protect the elderly, whose immune systems usually react less robustly to vaccines, against the virus that has led to more than 890,000 deaths worldwide.
Sinovac's candidate CoronaVac did not cause severe side effects in a combined phase one and phase two trials launched in May involving 421 participants aged at least 60, said Liu Peicheng, Sinovac's media representative.
Four of the world's eight vaccines that are in the third phase of trials are from China.
But Australia's former Chief Medical Officer, now Secretary of the Health Department, Brendan Murphy, has said a vaccine being developed by the University of Oxford and pharmaceutical giant AstraZeneca was "clearly the most advanced" in terms of its scientific evidence.
"And it is looking pretty good," Professor Murphy said on Monday.
"We're still waiting for the phase three trials, but this gives us very quick access to an onshore product," he said.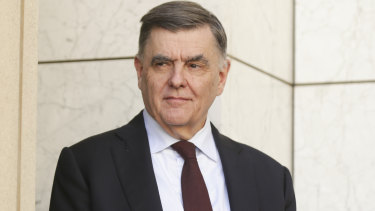 The Australian government has signed supply-and-production agreements, worth $1.7 billion, with Oxford/AstraZeneca and the University of Queensland/CSL to provide more than 84.8 million vaccine doses for Australia and its regional neighbours.
About 3.8 million doses of the University of Oxford vaccine would be available in January and February next year for vulnerable Australians and front-line healthcare workers.
Prime Minister Scott Morrison said both vaccines would need to be proven safe and effective and meet all necessary regulatory requirements prior to being made available.
Reuters, Marissa Calligeros
In a western European first, Spain's COVID cases top 500k
Let's turn our attention overseas for a moment, where Spain has become the first country in western Europe to register 500,000 coronavirus infections, after a second surge in cases that coincided with schools reopening.
Unsurprisingly, debate continues there – like here in Victoria – about the need for tougher lockdowns.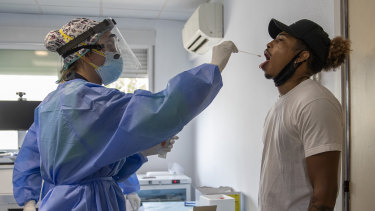 Health Ministry data showed a total of 525,549 cases on Monday, up from 498,989 on Friday, and 2440 infections registered in the last 24 hours. Spain updates its data retroactively, so the latest numbers could be revised.
After the first wave in spring that ravaged Spain's elderly population and overwhelmed the hospital system, authorities brought the outbreak under control with the help of one of the world's toughest lockdowns.
But as restrictions on movement were lifted and mass testing began in late June, infections rose from a few hundred a day to a new peak of more than 10,000 around 10 days ago, outstripping other hard-hit nations such as France, Britain and Italy.
Rafael Bengoa, co-founder of Spain's Institute for Health and Strategy, said localised confinements of city neighbourhoods could become increasingly useful to control transmission.
But some Spaniards think current restrictions are insufficient.
"They aren't taking adequate measures. Look, people are walking around without face masks, the government is opening schools and that is not fair to children or to adults," said Madrid resident Lux Marin, 25.
Read more here.
tinyurlis.gdv.gdv.htu.nuclck.ruulvis.netshrtco.detny.im