An outreach worker at the Richmond safe injecting room was allegedly involved in almost a hundred drug-related transactions near the facility, a court has heard.
Matthew Honey, 50, appeared via videolink at the Melbourne Magistrates Court on Thursday accused of trafficking, selling and purchasing heroin for customers, friends and himself between September 5 and October 25 last year.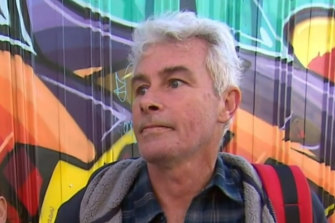 He was arrested alongside four co-accused in October last year during a drug raid on the area.
Mr Honey is yet to enter a plea, with defence and prosecution lawyers to wrangle over the specifics of the alleged offending and the duration over which it occurred.
Mr Honey's lawyer, Nadia Giorgianni, told magistrate Kieran Gilligan that her client had been punished because the charges had garnered significant attention from the media and he had lost his job.
"Rightly so," Mr Gilligan said.
Ms Giorgianni also said her client's alleged offending was less serious because although there were many incidents, they only occurred over two months and the individual amounts of drugs trafficked were relatively small.
But prosecutor Lachlan Cameron said the allegations against Mr Honey were serious because his role involved minimising the harmful effects of drug use and the number of incidents he was involved in indicated his central role in the scheme.
"[Mr Honey was] one of the most significant offenders, Your Honour," he said.
Mr Cameron also said that Mr Honey used his position to make connections that he would then use to sell drugs, arrange sales for others and buy heroin for his own use.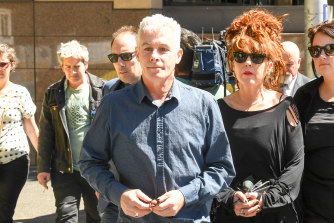 He said that transactions occurred immediately outside the centre, at Mr Honey's house which was about 150 metres away and in the surrounding area but never inside the facility.
Mr Honey was a community outreach officer employed to encourage drug users to use the injecting room rather than the street.
In 2018 he was named Alcohol and Other Drug Worker of the Year by the Yarra Drug and Health Forum, who celebrated his work saving the lives of overdose victims.
The Richmond safe injection facility has a fragile relationship with the local community. Local residents objected to the building of a second facility near the Queen Victoria Market this year.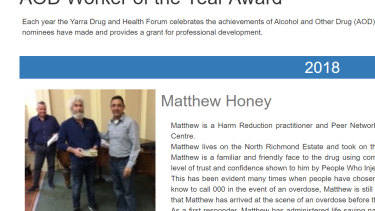 In December last year the state government launched an independent review following the allegations to find out whether the centre failed to prevent alleged criminal activity by its staff.
The review, conducted by Berry Street board president Dr Joanna Flynn, recommended ways to ensure staff did not engage in behaviour that could endanger their own safety or the welfare of others.
In the aftermath of the raids, North Richmond Community Health chief executive Demos Krouskos resigned after being stood down from his post following the revelations two outreach workers had been charged.
Mr Honey will return to court at the end of August.
David Estcourt is a court and general news reporter at The Age.