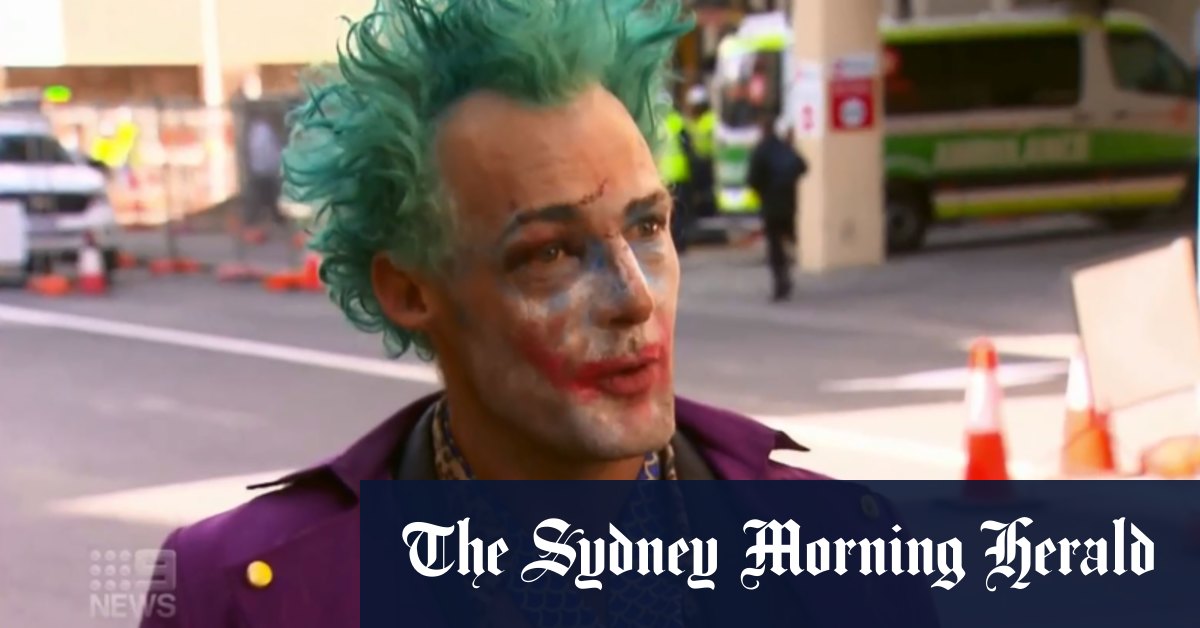 A man dressed as Batman villain The Joker who was arrested in Perth on Monday over a stunt has spent time behind bars after running down a group of teenagers, killing one, in 2004.
Balga man Reece Sturgeon, 38, has been charged with criminal damage and obstructing an officer after a stunt near a Perth train station where he was arrested over allegedly spray-painting part of a CCTV camera.
Officers found 12 spray cans in his bag.
But the man who has described his stunt as "prophetic art" has a dark past, having been convicted of manslaughter in 2006 after ploughing into a group of teenagers as they walked along Scarborough Beach Road in 2004.
A 17-year-old boy was killed and six other teens injured.
Mr Sturgeon spent a night in the lock-up and faces Perth Magistrates Court on Tuesday.
"We do art, we try to make it fun and light," the 38-year old man from Balga told Nine News Perth's Kelly Haywood outside court.
"We try to keep people happy and smiling," he said.
The street performance was reportedly in protest of the government investing millions into the Australian military.
"Reece Sturgeon told the court he was doing a street performance at the time and said he had every intention of wiping the paint away when he was finished," Ms Haywood reported.
Mr Sturgeon will face Perth Magistrates Court again at a later date.