Salvaldor Dali would have been just as proud of his design for the Chupa Chups wrapping paper as he would be to see The Persistence of Memory hanging at MoMA, according to ad man Adam Ferrier.
In 1969 the Spanish surrealist was having coffee with a friend, Chupa Chups founder Enric Bernat, who a decade earlier had created the Catalan lollipop but had struggled to make it popular.
Reportedly, Bernat complained to the painter that his ad agency was yet to come up with compelling branding. So Dali immediately set to work, scribbling away at the cafe table on pages of a discarded newspaper, and within an hour had the daisy logo in its preliminary form. He also suggested that the logo be placed on top, rather than the side, so it could always be seen.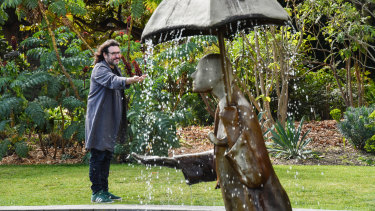 "Dali wanted to be influential and wanted as many people as possible to see and experience his brain and his work," Ferrier says.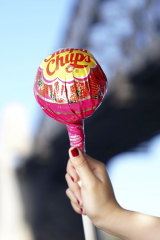 "He wasn't afraid of selling out or being seen to belittle his art. Dali had an advertising head that was in the arts."
The impact the surrealist master had on advertising is just one of the ways Dali carved his own path away from conventions and structures and is one of the subjects explored in an online course about surrealism being run by the National Gallery of Victoria.
Ferrier, a consumer psychologist and founder of Thinkerbell advertising agency, has contributed a section to the course on the relationship between advertising and Dali, which he says is both superficial and deep.
"On one level Dali was a completely vainglorious attention seeker who loved to create a buzz and to make money but he was also exploring really deep, fundamentals of life, sex and death which I find fascinating," he says.
"He understood human insecurity and our hidden emotions in the same way that advertising creates brands to plug holes in ourselves and to express our identities. At some level, Dali knew that.
"He was a multi-media artist who was good at monetising his own brand by giving people lots of different ways to buy it. People today could learn a lot from him in terms of how they brand themselves. Dali's brand was himself."
The visual impact of Dali's work remains powerful and again speaks to the visual power in advertising that comes from a strong back story.
"It's the ideas behind the visual that matter, which is why Dali's fascination with decay is so out there, arresting and some of it is so distasteful, even today," he says.
"All of those things, mixed together, add strength to his brand."
As a young man, Ferrier was drawn to Dali's ideas of creative freedom and exploration rather than feeling limited by rules and methods.
"He appeared to have complete disrespect for any boundaries people put on him and he taught me that nothing is off limits," he says.
"You can explore anything you want and put your deepest, darkest thoughts out there and I love that. He was so provocative and avant garde."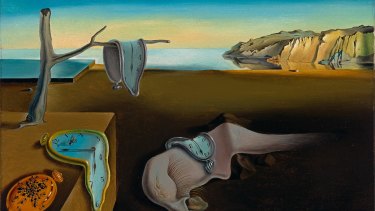 Ferrier also admires the NGV's willingness to embrace commercialism as a creative force. The gallery's online courses, which cost $49 for a five-week course led by the gallery's curators along with guests such as Ferrier, have been a smashing success, with 800 people enrolling in the two courses (Surrealism and Art of Writing) since July.
The gallery has also clocked up more than 72,000 views of its learning resources page for adults and children.
Participants study videos and written materials. The surrealism course began on 24 August but enrolments have been extended to Sunday, 13 September.
The gallery is considering plans for more courses after the COVID lockdown ends.
Surrealism: 19020s to Now. Enrolment closes September 13. ngv.vic.gov.au