London: The Australian victim of the devastating explosion in Beirut has been identified as two-year-old Isaac Oehlers.
In a statement, Isaac's family said: "We are heartbroken by the sudden and tragic loss of our beautiful boy following the disaster in Beirut.
"Isaac was two and will be deeply missed by family and friends.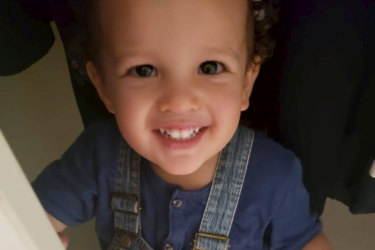 "The family would like to thank everyone who has offered comfort and support to us, and would like to express our condolences to everyone in Lebanon who is suffering from this devastating tragedy.
"We request that the media respects our privacy at this difficult time."
Prime Minister Scott Morrison announced just hours after the deadly explosion that an Australian had been killed, however their identify was not known until Isaac's family released the statement on Saturday.
He is one of 158 people known to be killed by Tuesday's massive explosion at a waterfront warehouse packed with ammonium nitrate.
The explosion – one of the largest to strike a major city in peacetime – produced a shockwave which flattened buildings, flipped cars on their roof, and shattered windows and walls many kilometres away from the blast site.
The Lebanese health ministry on Saturday said the death toll had reached 158, although dozens are still missing. More than 6000 people were injured.
Australia's embassy was damaged in the incident and some staff hurt by flying glass.
Embassy officials are working from the home of ambassador Rebekah Grindlay, which was not damaged.
Isaac appears to be the only Australian killed in the incident, however consular officials in Beirut and Canberra are working to confirm whether others have been affected.
"We know that there are many thousands of people in hospital whose nationalities are unknown," Grindlay said on Friday. "And of course the hospitals are focussed on saving people's lives, where nationality is irrelevant.
"If you know of any [Australian] citizens who are injured or need assistance please do reach out to us."
Tuesday's explosion was thought to have been triggered by a fire in a warehouse containing 2750 tonnes of ammonium nitrate for the past six years. The material was stored there after it was confiscated from a cargo ship in 2014.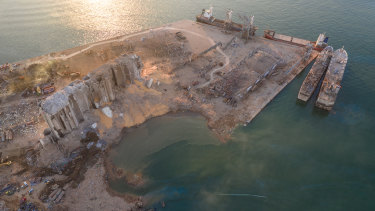 While investigations continued into the conduct of port officials, it also emerged that senior government ministers were repeatedly warned about the risk of storing the highly dangerous material in a densely populated urban area, but did nothing about it.
New photos show bags of the ammonium nitrate had been stacked on top of each other in the large warehouse after Lebanese customs officials seized the chemicals from a ship in 2014.
The warehouse – which has now been replaced by a 140-metre-wide crater – appears to have had lax security and little ventilation despite Lebanon's hot climate and the potential to raid the material for bombs.
Bevan Shields is the Europe correspondent for The Sydney Morning Herald and The Age.